Location data is privacy compliant, aggregated and anonymised information gathered from apps which indicate device whereabouts at specific points in time. A major benefit of location data is that it enables insights about venues and customers to be gathered without the installation of any hardware at the site. By mining this data and enriching with additional data types we deliver a variety of actionable insights that can be used to improve marketing, build sales stories, inform site selection and drive revenue.

To provide a flavour of the insights that GeoPlace platform provides, IQ data conducted a study of malls that includes visitation data and customer segmentation insights. The analysis is based on a robust monthly sample of 4m UAE smartphones. Key questions addressed in the analysis include:

- What is the trend in mall visitation?
- What are the mall's share of visitation?
- Where do the majority of mall customers live?
- Where else do the leading malls' customers shop?
- How do visitation times differ?

In order to get an accurate view of footfall across malls in Dubai, we observed visitation to 10 selected malls over the last 9 months. All the segmentation detailed within the report is actionable in the digital environment, meaning that advertising can be precisely targeted at the personas uncovered through platforms such as Facebook and Google.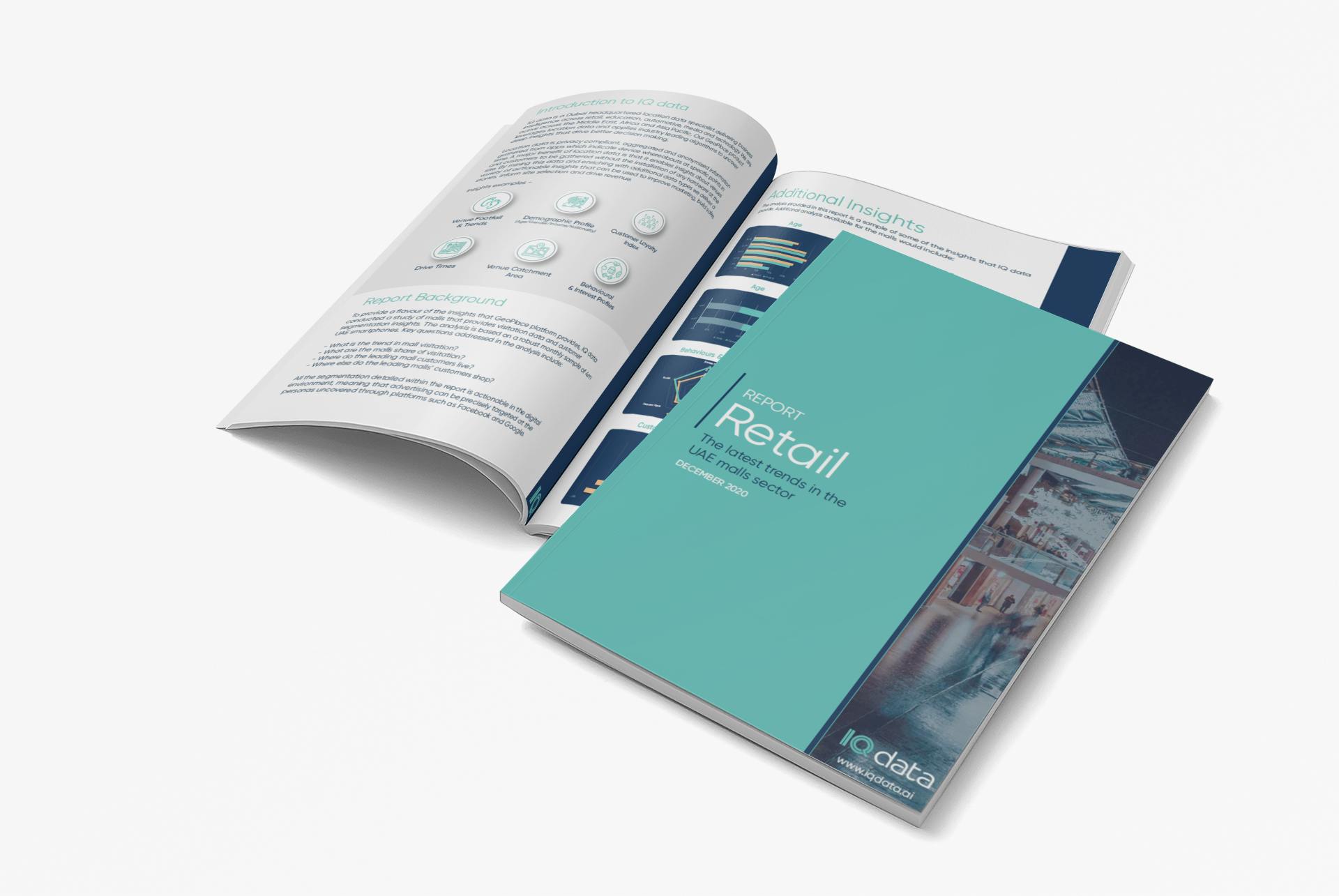 To request download our free report click here
Contact Us
Here at IQ data we're here to help you gain new data driven insights to help you make better informed decisions. Leveraging our IQ GeoPlace Customer Analytics Platform, IQ data conducts location data analysis across specific venues or networks of venues to put more context around footfall and visitors. To enquire or for further info please reach out to info@iqdata.ai to learn how we can help you.